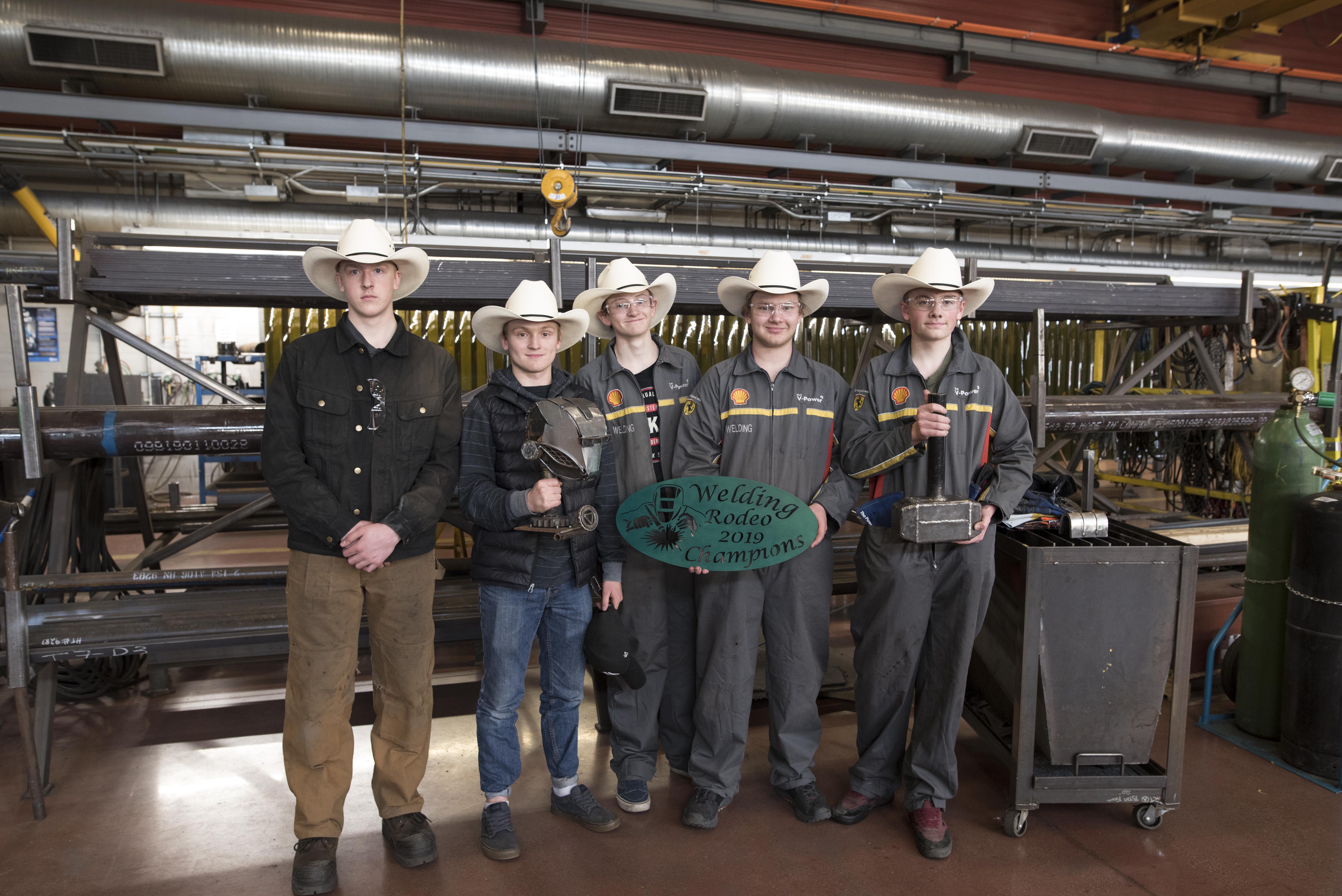 ---
The Boilermakers Lodge 146 are proud to present the 2019 Weld Rodeo Competition. The 6th Annual Event has been hosted by the Boilermakers for the last 3 years and would not happen without the planning and support from Calgary Catholic School District, Calgary Board of Education and Boilermaker staff and volunteers.
This year's event hosted 9 schools from both Catholic and Public school, as well as the newest members to the Rodeo, the Siksika Nation.  In total we had 86 attendees, 42 of which were participants in the Super-Hero themed event constructing items such as Thor's Hammer, Iron man, Groot and other Marvel themed equipment.
We would like to thank all of the Calgary Teachers, 146 members, Boilermakers National Training, SAIT's WET program, Miller, Lincoln, ESAB, Air Liquide, Alpine Gas and Klingspor who donated their time, money, expertise or equipment to make the Weld Rodeo another success. Events like this allow us to give back to our communities which resonate with students, staff and parents for years to come.  Thank you all for your support.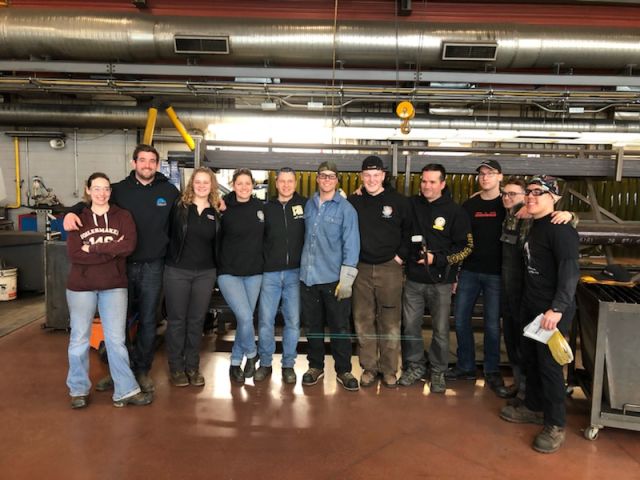 Volunteers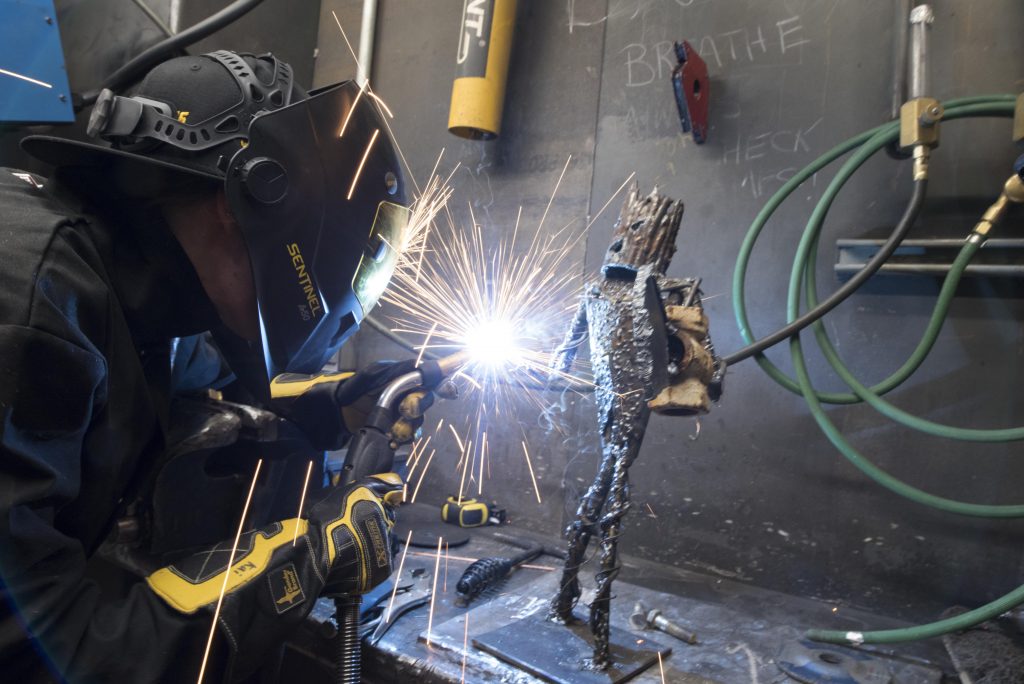 Working on a project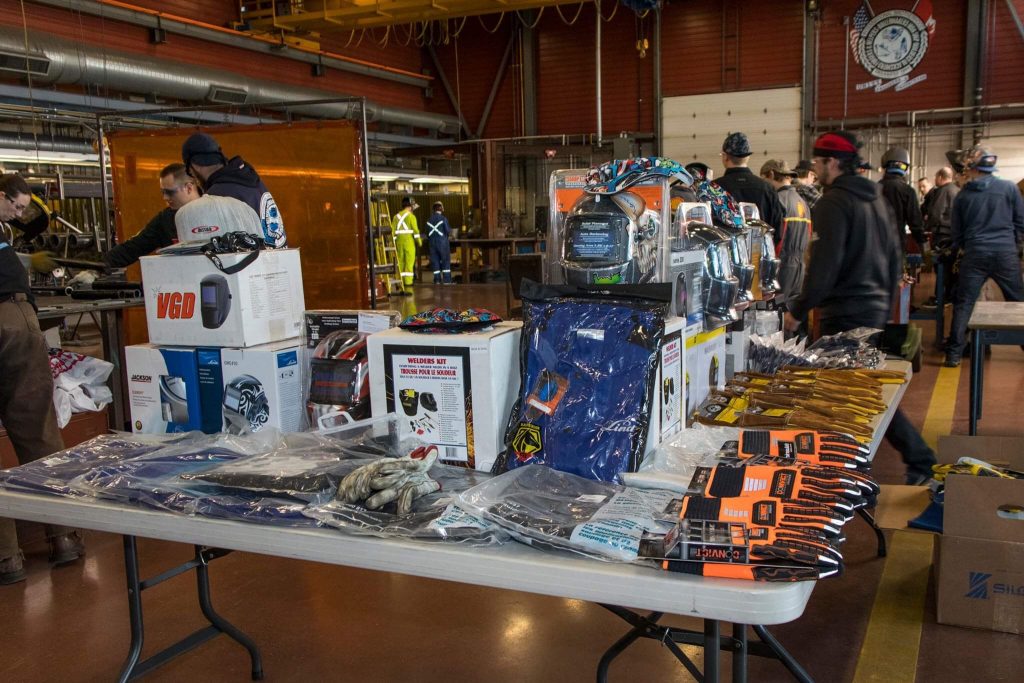 Donations from industry partners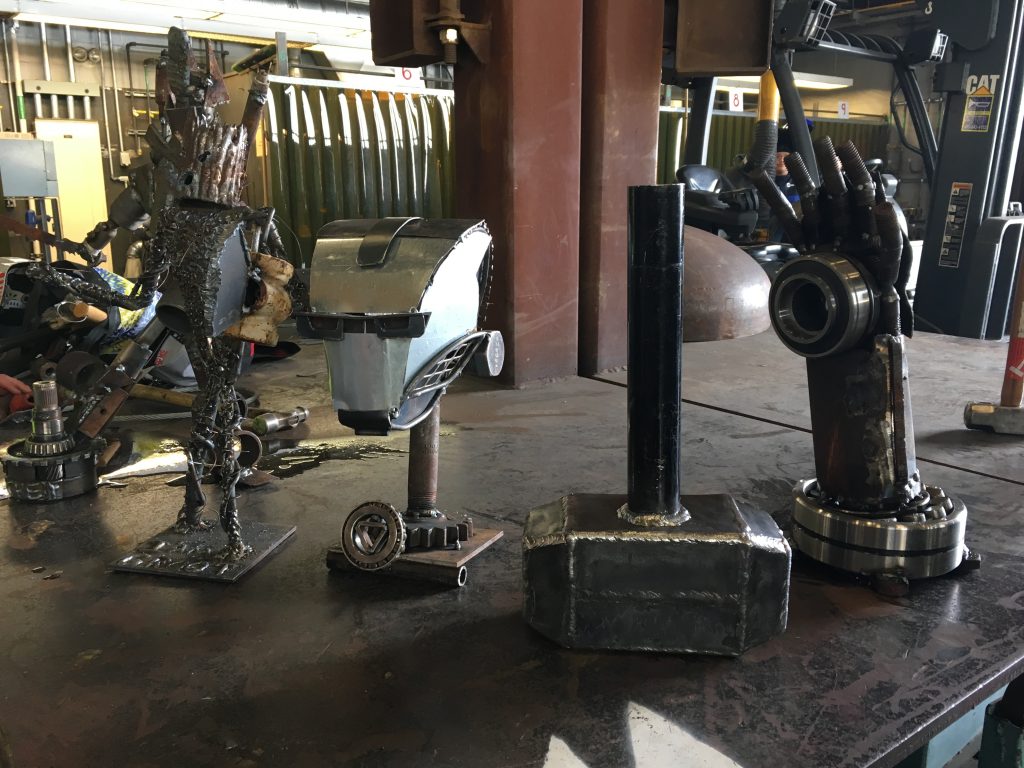 Finished projects