70 Year Old Boilermaker Journals
---
Posted on November 15, 2019
On September 17, 2019, Alex Clarke, a contractor working on a project for the Calgary Drop-In Centre, was carefully separating building materials for reuse and recycling when he discovered hundreds of newspapers and magazines that had been used as insulation. Among the papers were a series of Boilermaker Journals that were over 70 years old. Clarke reached out to the Boilermaker Hall to see if we would be interested in looking at them and resulted in a generous donation of his Boilermaker findings.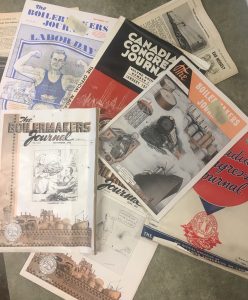 Steve Warren, Lodge 146 Business Representative in Calgary, met with Alex Clarke on his renovation project and was immediately impressed by him. "He is very passionate about producing quality work, helping the less fortunate, and paying it forward. The condition of his findings were amazing. Even though he was doing demolition at that point, he did not damage his findings because everything was in excellent condition; a true testament to his skill and craftsmanship." raved Warren.  Warren was most impressed with Clarke's efforts to hire homeless workers for the Calgary Drop-In Centre project. Clarke said "It is something that really works, and something that I think we could do a lot more of."
If you would like to support Clarke in his 'Paying it forward' initiative feel free to email him at cupcraze2003@hotmail.com .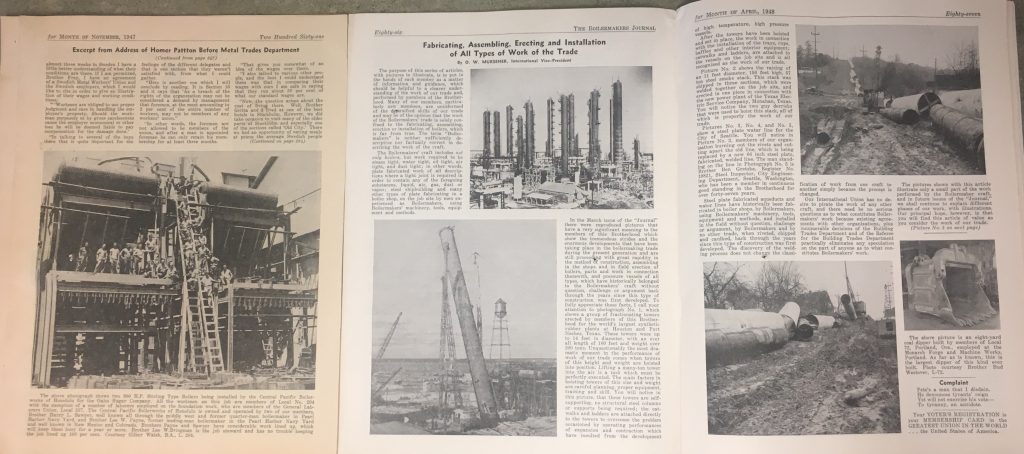 Full Story in the Calgary Herald:
https://calgaryherald.com/news/local-news/a-view-into-a-familys-life-garage-demolition-reveals-treasure-trove-of-old-newspapers