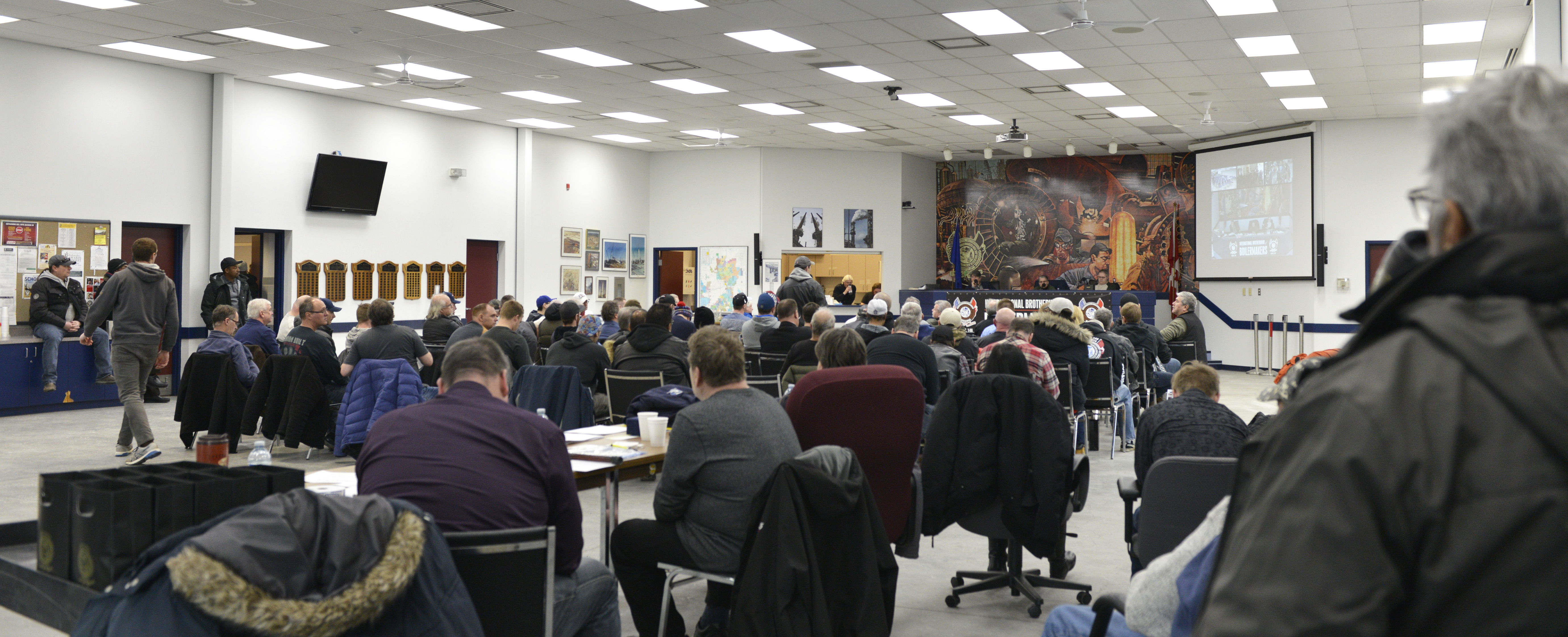 ---
Posted on January 22, 2019
Lodge 146 Annual General Meeting was held Saturday, January 19th at the Edmonton Dispatch Hall.  Calgary and Fort McMurray joined via satellite.
Christina Gray, Minister of Labour spoke at the AGM.  Ms. Gray was elected to the Legislative Assembly of Alberta, representing the constituency of Edmonton-Mill Woods, on May 5, 2015. On February 2, 2016, she was appointed Minister of Labour and Minister Responsible for Democratic Renewal.  She currently serves as Chair of the Select Special Ethics and Accountability Committee. She is also Deputy Chair of the Standing Committee on Public Accounts.
A special thank you to Jason Manfield, who volunteered to take the extra food left over from lunch downtown to give to homeless Edmontonians.  A generous act on a cold winter day.
Pictures taken by John Fletcher