Boilermaker Golf Tournament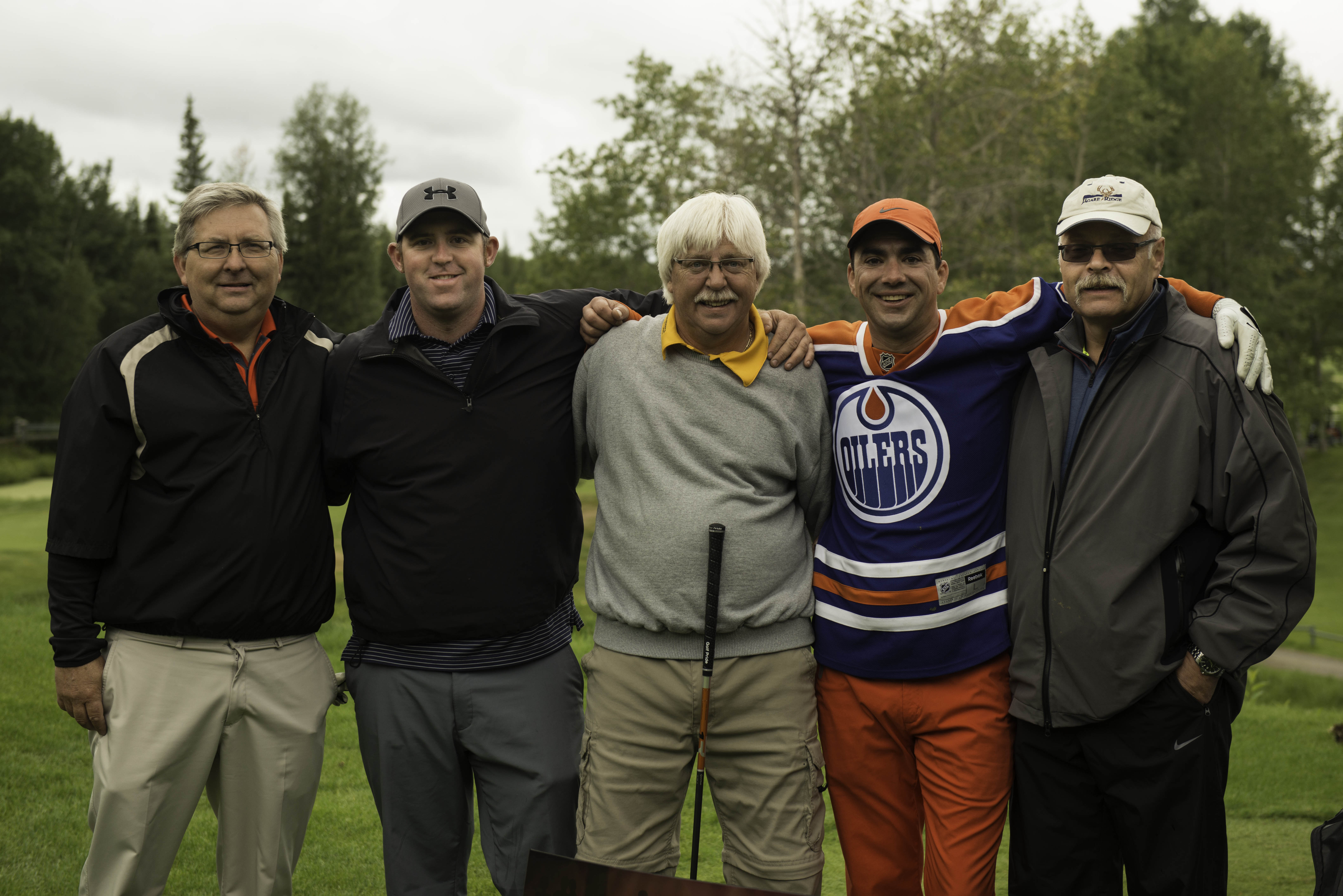 ---
Posted on August 19, 2015
The rain held off August 15th and we had a wonderful although chilly tournament at Cougar Creek Golf Resort!
We had a wonderful time with some of our Boilermaker family and extended trades family and raised money for JDRF (Juvenile Diabetes Research Foundation).  Over $6,000.00 raised from the raffle tickets alone!
Thanks to all our sponsors that helped make this event happen: Quality Control Council of Canada, The McAteer Group of Companies, Independent Jewellers, Boilermakers total Health, The Building Trades of Alberta, TIW Steel Platework Inc, Horton CBI Ltd, Encore Specialty Products Ltd, CESSCO Fabrication & Engineering Ltd, Sheet Metal Workers Local 8, Millwrights Local 1460, Boilermakers Local 73, Cement Masons (OPCMIA) Local 222, Iron Workers Local 720, Treasurers Insurance, Ganotec West and NAIT
Tournament winners (below) with a score of 57 were: Marc Mazerolle, Cody Peatry, Casey Bonneville and Vincent Robert.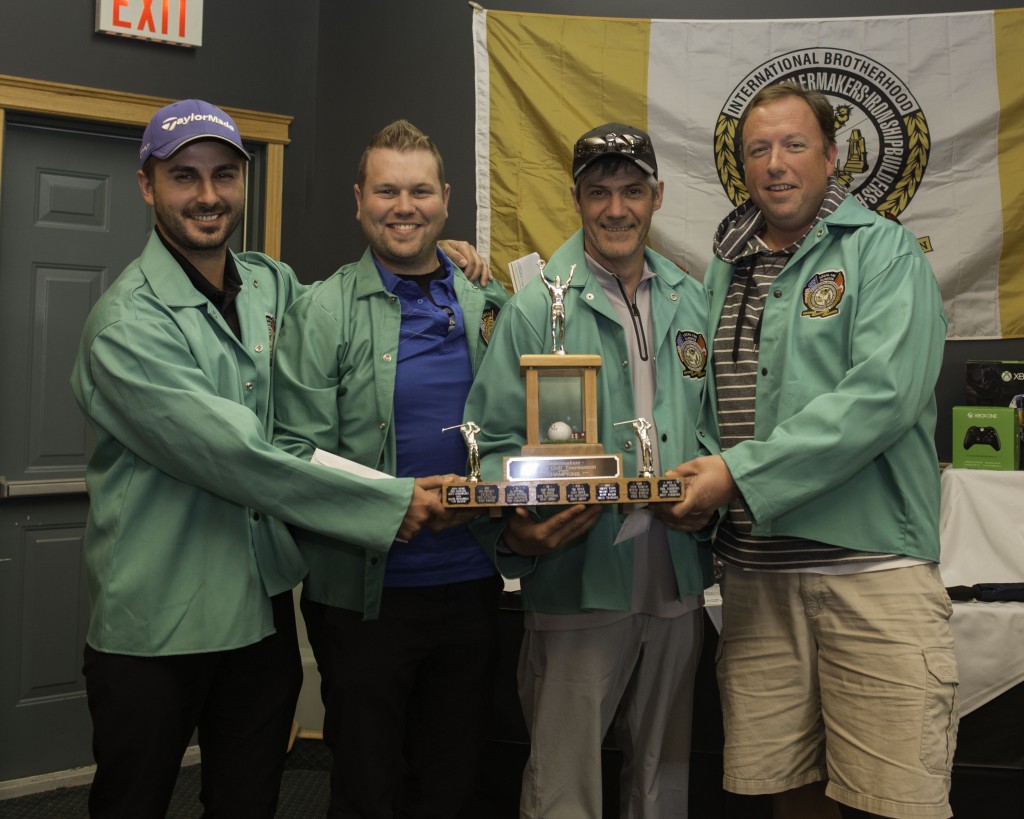 Tournament "losers" with a score of 76 were: Ted Remenda and Carmen Remenda (Millwrights) and  Doug Worobetz and Shannon Worobetz (Sheet Metal)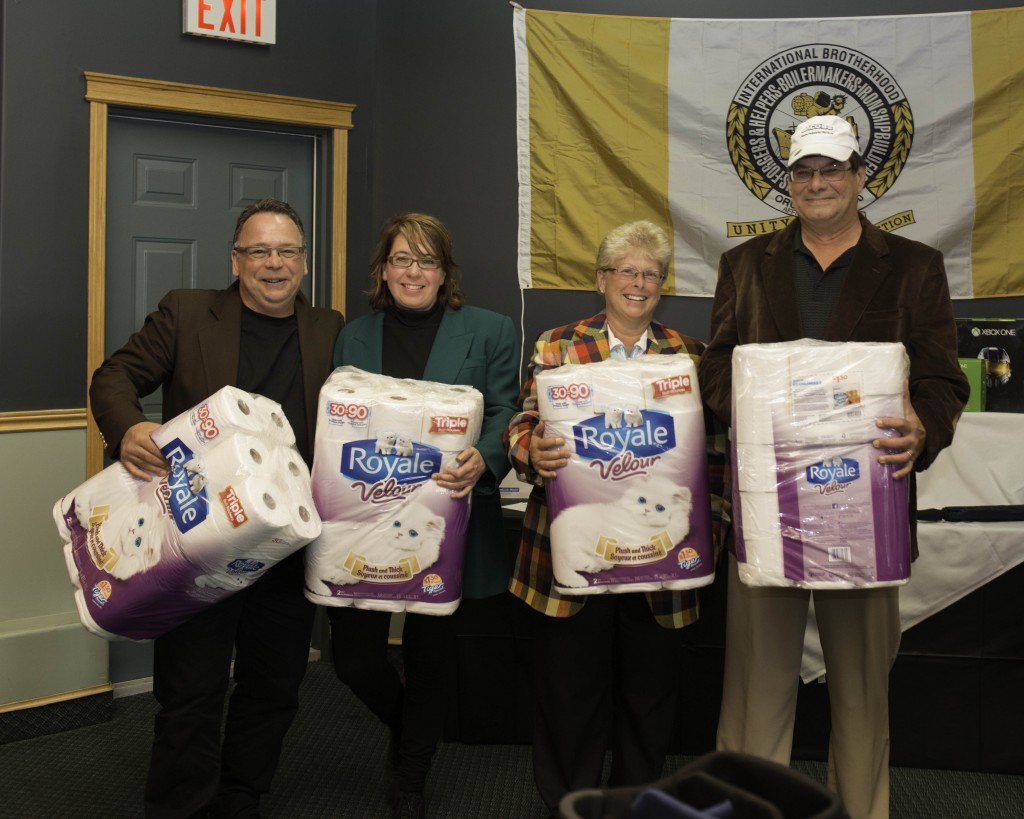 Other Event Winners
Closest to the Pin: Spencer Hutton (hole #3) and Mike Bowman (hole #17)
Men's longest drive: Brandon Laackmann
Ladies Longest Drive: Velma Pedersen
Men's Longest Putt: Kyle Hill
Ladies longest Putt: Tera Lynn Ballman