Boilermakers working at Shell Scotford demonstrate excellence on the job site.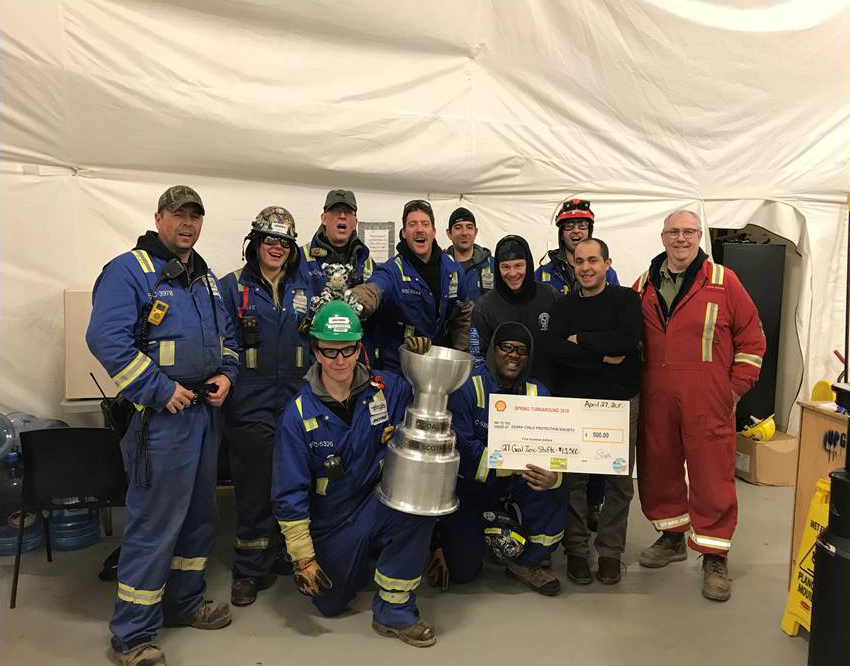 ---
Due to the nature of the packing in the A&V Unit 411 Vac tower it was recommended that workers wear additional PPE to protect themselves from the sharp edges of the material they were removing and re-installing. To achieve this safety initiative the, night shift, team wore leather aprons, leather sleeves, and wristlets in addition to their mandatory PPE.
Many conditions existed with heat and cold both inside the tower and outside. The task was completed successfully with no injuries or cuts to any of the workers.  Great Job!
Pictured L to R: Denis Pelletier, Maria Jevne-Lukan, Morgan Fedak, Jonathon Mountain, Dean Lefebvre, Joe Beach, Mounir El Bakkari, Ghanem Baazzaoui, Kneeling in front L to R: Cody Doerksen, Clive Evans