End Double Breasting – Contact Your MLA Today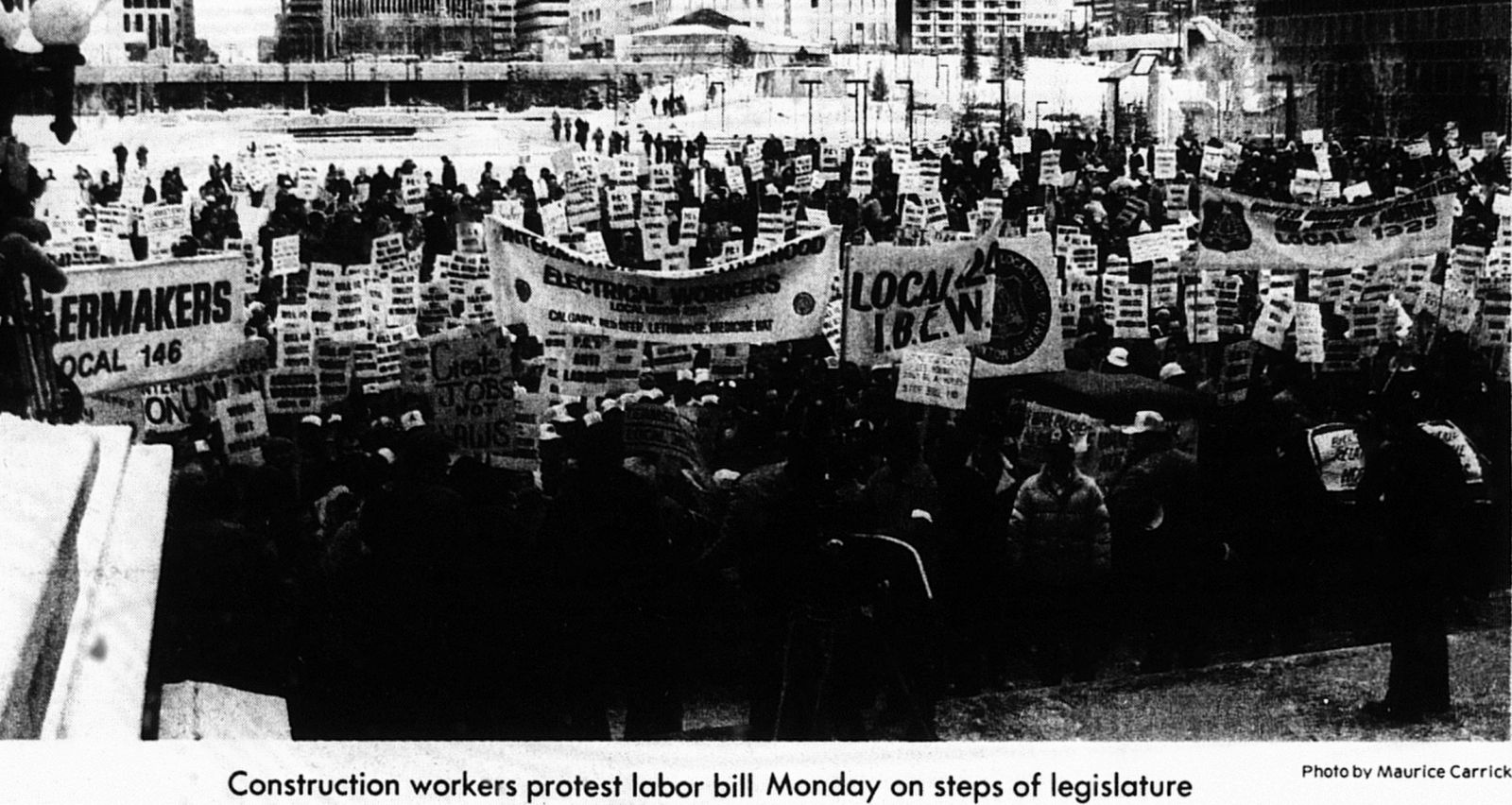 ---
Double Breasting should be a concern to all Albertans
The ability of employers to avoid their relationships with unions by creating a separate non-union or 'alternative union' spin-off company is very concerning. We are of the view that these types of arrangements are at the core of what the common employer provisions in the Code were meant to address and prevent.
Bill 110 passed in 1983; almost every industrial construction company in Alberta has at least two and sometimes three related arms. This can cause a union and their members to feel squeezed by the non-union and the union arms of these companies. Which are often all competing for work on the same projects and are invariably controlled, at least at a high level by the same parent company. These arrangements have allowed companies to cynically take advantage of the stability and benefits of unionized work forces when it suites them. To avoid these supposedly exclusive bargaining relationships, the bargaining rights of the union and its members, as well as those of other legitimate trade unions, have been diluted and diminished through this corporate shell game.
Double-Breasting is a practice that enables unionized employers to escape the obligations of their collective bargaining agreements and to operate non-union wherever possible. Double-breasting undermines collective bargaining and represents a significant public problem that could be effectively resolved with thoughtful legislation. The Code's common employer provisions have been ineffective at preventing the dilution and diminishment of bargaining rights that have resulted from the use of related non-union and alternative union spin-off companies. In order to give meaningful effect to these provisions, we propose the government amend, and remove all provisions related to spin-off companies in the Alberta Labour Code.
Help Us Change This Below