In Memory of David Hepditch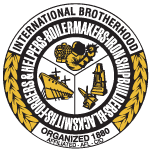 ---
The International Brotherhood of Boilermakers Lodge 146 is sad to announce the passing of Brother David Hepditch. Brother Hepditch passed away on June 30, 2019, at the age of 28.  He had been a loyal member of the Boilermaker Union for 8 years.
Visitation will take place on Saturday July 6th from 2-4 pm and 7-9 pm and also on Sunday July 7th from 2-4 pm and 7-9 pm
Funeral Mass will take place at 10:30 am on Monday, July 8, 2019 at Immaculate Conception Church, Colliers, Newfoundland.
Please visit www.dunphys.ca to sign the memorial guest book or leave a message of condolence.