In Memory of Milorad (Mike) Rastovac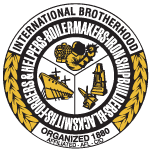 ---
Posted on January 9, 2018
The International Brotherhood of Boilermakers Lodge 146 is sad to announce the passing of Brother Milorad (Mike) Rastovac. Brother Rastovac passed away on January 7, 2018, at the age of 65.  He had been a member of the Boilermaker Union Lodge 146 for 20 years.
A service will be held January 12, 2018 at St. Simeon Serbian Orthodox Church, 16025 243 Ave E De Winton AB
Visitation at 10:00 am, Service at 11:00 am, Cemetery to follow service.