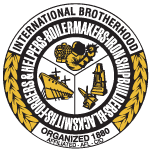 ---
Posted on September 25, 2015
Nominations and Election for the position of Local Lodge Vice President will take place at next months meeting.
Tuesday November, 10th 2015
Nominations and Voting for Vice President will be held in Edmonton.  Calgary and Fort McMurray will participate via video conferencing.
Eligibility requirement will be in keeping with Article 25.4.1 of the International Brotherhood Constitution and our Local Lodge By-laws.
This meeting will also include a debate and vote on a change to the By-laws.  Read more about this change in a letter from Dean Milton in the members only section