Notice of Amendment to Ratification Procedure: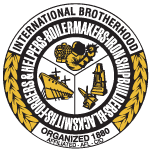 ---
Please be advised that due to an error by the printing company engaged to print the ballot package (text was inadvertently imprinted on the brown interior envelope rather than on the white exterior envelope) there is an amendment to the ratification procedure.   Specifically, the instructions on Page 2 of the package stated that no writing was permitted on the brown envelope.  Because of the above mentioned error the Ballot Committee has decided to amend the instructions and writing on the brown envelope will not disqualify a vote from being counted, as long as the ballot itself is not spoiled the vote will count regardless of whether there is writing on the brown envelope.
We thank you for your understanding.
Boilermakers Lodge 146 Ballot Committee