Supervisor Training in Calgary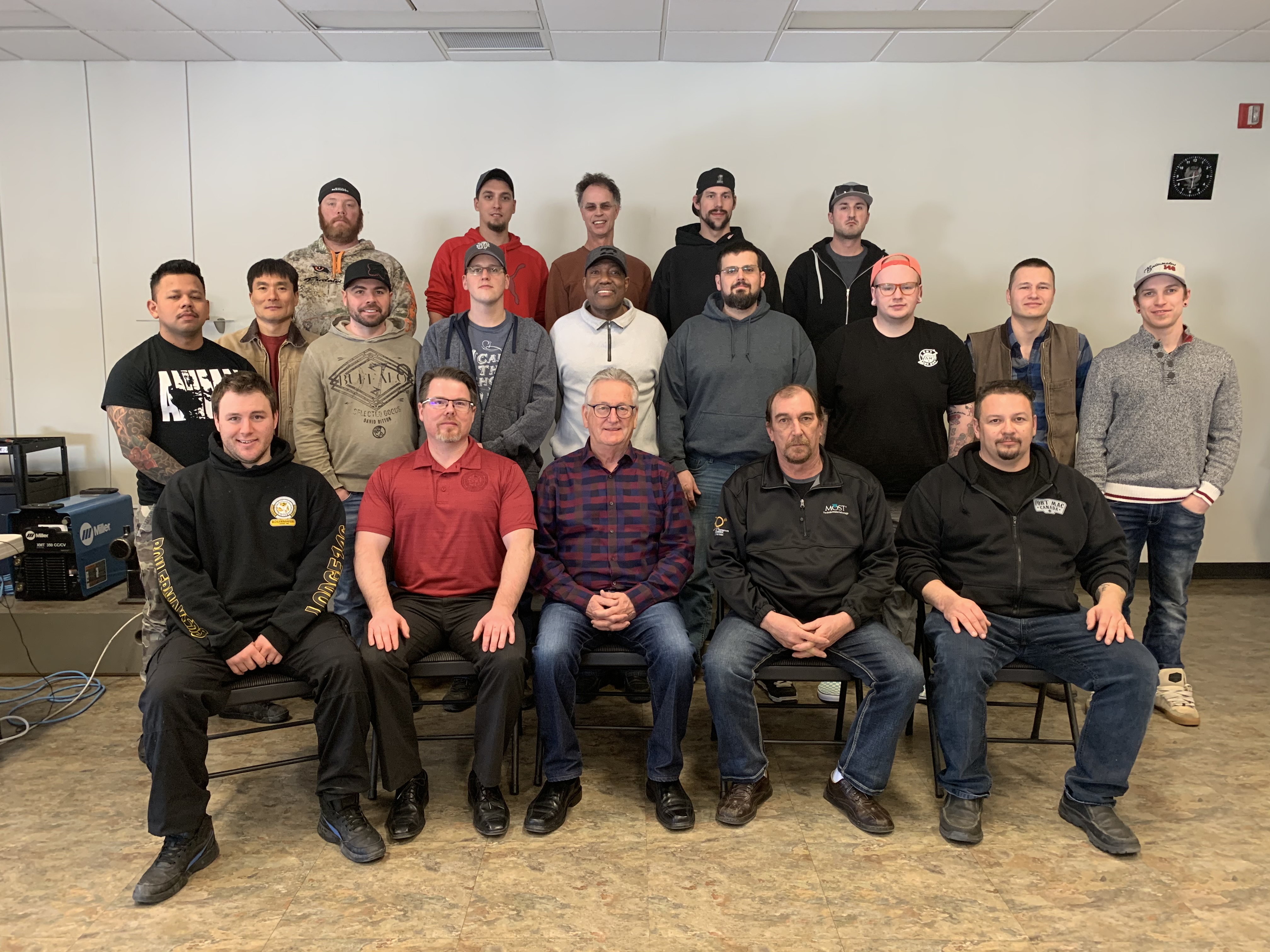 ---
Posted on February 26, 2020
A Supervisor Training Class, put on by the Boilermakers National Training Trust Fund (NTTF) was held at our Calgary Union Hall on February 19th and 20th. The objective of the Field Supervisor Leadership Training Program is to provide additional training for first-line supervision in areas such as administrative responsibilities, people skills and the business aspects of our industry. This two day course enhances the performance of our field supervisors, enabling the union and our loyal contractors to jointly provide a higher level of service to owner/clients. Lodge 146 thanks Steve Warren, our Calgary Business Representative for organizing this event.  We also appreciate the efforts of the instructors, Mr. Grant Jacobs, Mr. Jim Beauchamp and Mr. Jonathan White.
< Pictured L to R: Top row; Drew Egeland; Shawn Basque; John Poole; Marshal Webster; Adam Hernstedt.
Middle row; Tadeo Rodriguez; Ki Ho Yoon; Joshua Hight; Matthew Head; Michael Loney; John Lehman; Liam MacDonald; Alexandr Kogay; Lincoln Brown-Fraser.
Bottom row; Steven Rahal; Jonathan White, Ontario International Rep.; Grant Jacobs, Director of National Training; Jim Beauchamp, National Training; Cheney Ryan.